On the night of September 9, 2023, at 9:15 pm, officers assigned to the San Antonio Police Department Street Crimes Unit conducted surveillance in the 400 block of W Bitters Rd, leading to the apprehension of a suspect with an active felony warrant.
The suspect, identified as 34-year-old Zachary Serena, was wanted for an active felony warrant related to stalking. Serena was located during the surveillance operation and taken into custody without incident.
Serena had been allegedly harassing his victim on multiple occasions, including frequent visits to the victim's residence, which resulted in multiple criminal complaints against him.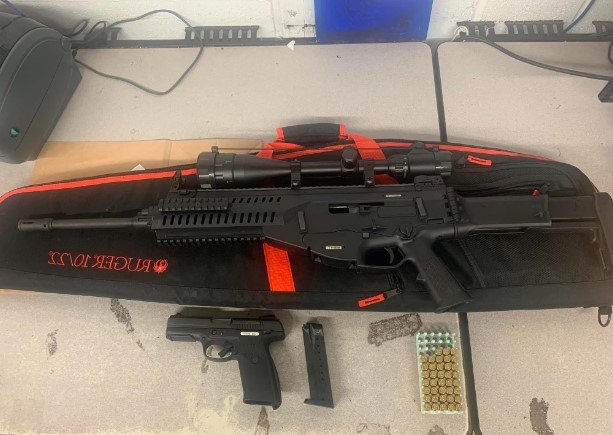 Firearms recovered
During Serena's arrest, officers recovered multiple firearms from his possession. As a result, he now faces charges related to his active 3rd-degree felony warrant for stalking and unlawful carrying of a weapon.